Participants who would like to participate in the symposium with an oral or poster presentation are kindly asked to submit an abstract. We especially encourage young scientists to submit abstracts. Please prepare and submit your abstract according to the instruction below.
Prizes are awarded for the best oral and poster presentation. FEBS open Bio will award the best poster presentation with Euro 200.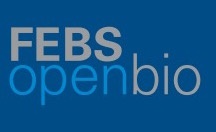 Please register for the meeting before submitting an abstract. Deadline for abstract submission is 25 April. Prepare your abstract according to the instructions in the Word Template.

Please note that the file name should only contain letters (A-Z, a-z) and numbers (0-9).
If you have problems with uploading your abstract, please contact agneta.sjogren@kemisamfundet.se
This form is closed for submissions.